We See Clearly!
Private optical shop and eyeglasses/contact lens lab in the center of Tel-Aviv.
Book Today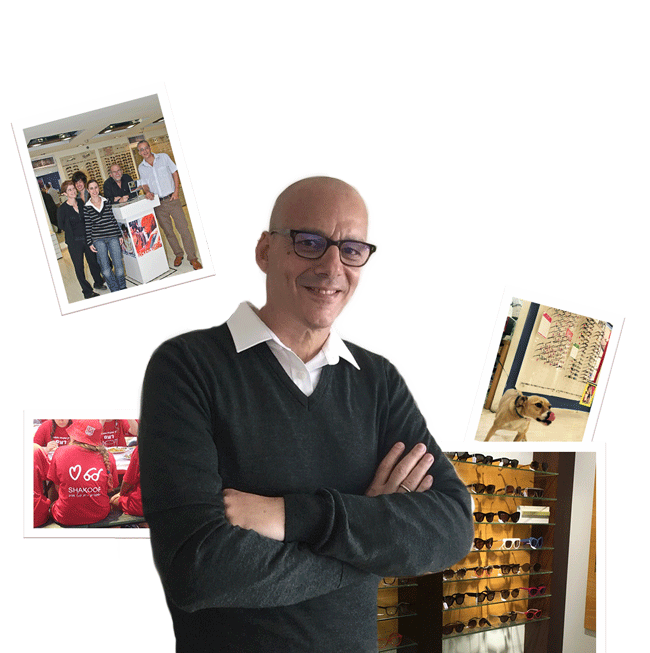 We've been crafting magnificent eyeglasses in the heart of Tel-Aviv for over 25 years now! Experience of over 150,000 visual acuity test enables us to provide you with clear and awesome vision
Visual acuity tests

Our team offers the required knowledge and experience for picking the perfect frame that suits your face and most comfortable for you.
A visual acuity test with an experienced optometrist that will produce an accurate prescription for you so you can enjoy clear and sharp vision.See clear!
Accurate production of eyeglasses in accordance with the prescription.
Guarantee and customer service after the purchase
Four optometrists with vast experience in crafting the most accurate prescription for your eyes.
Advanced, highly-equipped lab with a professional technician that will make the eyeglasses for you and provide any service needed after the purchase and throughout the whole service life of the eyeglasses.
Eyeglasses are ready within an hour
How is that possible – to make eyeglasses in less than one hour?
An advanced lab with specialequipment for a highly precise craft of eyeglasses according to the provided specifications.
thousands of lens in our inventory in order to be able to create at least 70% of the ordered eyeglasses immediately.
Special orders, such as multifocal, bifocal, office lens ore lens that require special processes, from Israel or abroad – usually takes from a few days and up to 2 weeks at the most.
The special lab operates on Sundays, Mondays, Wednesdays, and Thursdays.
Waiting 2 weeks for glasses?
Eyeglasses are ready within an hour
Easy - Open style display
Glasses and sunglasses are displayed in front of your eyes with easy access
More Then 150,00 Glasses were made over the years.
כותבת בשם אמי, שבקשה מאד לפרגן לכם- לפני כמה ימים היא הגיעה אליכם להכין משקפיים, אחרי שכבר קבלה המלצה חמה על השירות והמקצועיות. היא מאד התרשמה מהמקצועיות, מהלבביות, מהשירות הטוב וגם מהתוצאה- משקפיים יפות שמתאימות לה מאד. נמשיך גם אנחנו להמליץ עליכם. תודה רבה, תמשיכו ככה ותצליחו!
בתור "משקפופר" מאוד ותיק (כמעט 40 שנה ) , עברתי הרבה רופאי עיניים אופטיקאים ואופטימטריסטים . שנים של שילוב משקפיים ועדשות מגע מעולם לא ייאשו אותי , אלא שעם הגיעי ל"גיל המעבר" , התחלתי לסבול בשילוב הראיה מרחוק ומקרוב , בשבוע שעבר , עם כל הייאוש , הגעתי לחנותכם ופה זכיתי לשרות מקצועי ואכותי שלא יצא לי לקבל אצל קודמכם . סייעתם לי מאוד , 🙂 , החזרתם לי את האור לעיניים .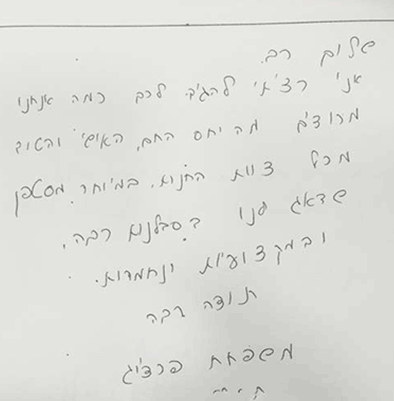 I came for the glasses, and stayed for the exceptional service. Honestly I would go to any other glasses shop, probably ever 🙂
These guys are amazing!!! We had an emergency with my driver's license, they went above and beyond to help fix the problem quickly and efficiently. They were just friendly and happy to help. I don't wear glasses, but if I'll ever need I know where I'll get them 🙂
חווית קניה ושירות מדהימה יש להם ווטסאפ עסקי מגיבים מהר ומספרים פתרונות ממליץ בחום!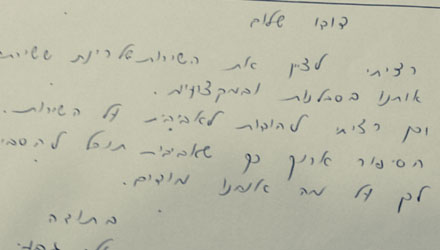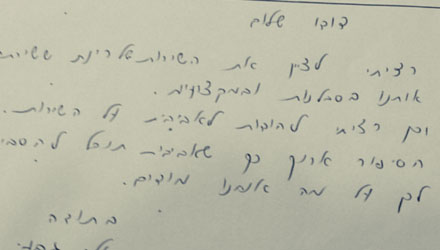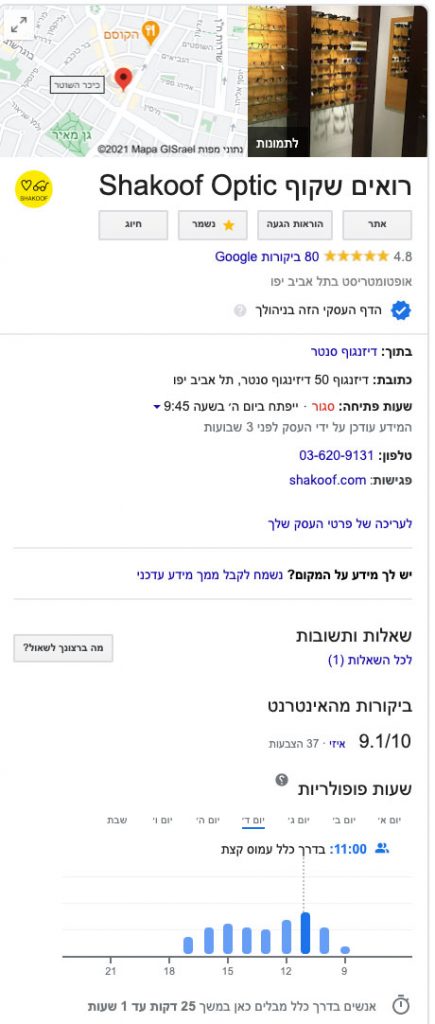 Eyeglasses and contact lens for members of Kupat Holim (Israeli Sick Fund) – Tel-Aviv Branch
Roim Shakoof has been chosen by the Maccabi Kupat Holim (Israeli Sick Fund), sight division as an official representative, so as of 1.1.2019 you'll be able to enjoy a variety of professional services and the products of the chain in Tel-Aviv.
You'll have access to special benefits from "Maccabi Sheli Card"– 50% off until a total limit of up to 1,006 ILS every 3 years for purchasing all eyeglasses, optical lenses (including optical sunglasses lens) and contact lenses.
"Maccabi Gold Card" policyholders will be able to purchase children's and youth glasses in the annual worth of up to 600 ILS.
Up to 83% off eyeglasses and contact lenses for all ages when required solutions for keratoconus, reduced eyesight from +-7 and up and other serious vision problems, as specified in the regulations.
The benefits also include SKY's quality products – all this allows us to provide you with the best quality products for you and your family.
More details on your eligibility->
* with accordance to the regulations specified in the Guide to Additional Health Services and the price-list of the chain.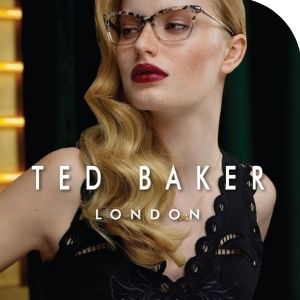 Ted Baker Lnondon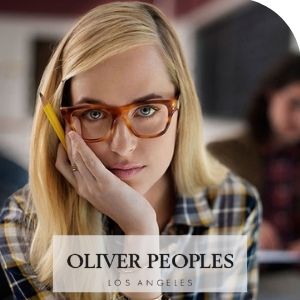 Oliver Peoples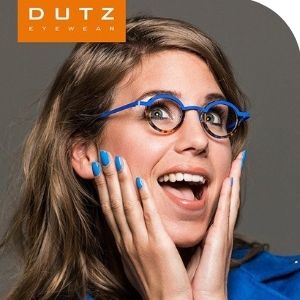 Dutz Holland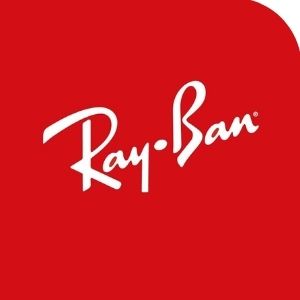 Ray Ban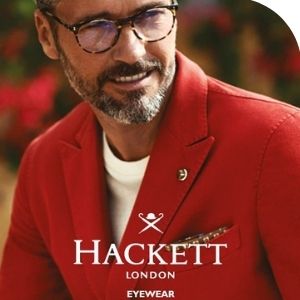 Hackett London
We make Amazing Eyewear over 25 years
..Many!..
70% made in less then one hour
More the 1,500 Glasses on display so come and coose yours!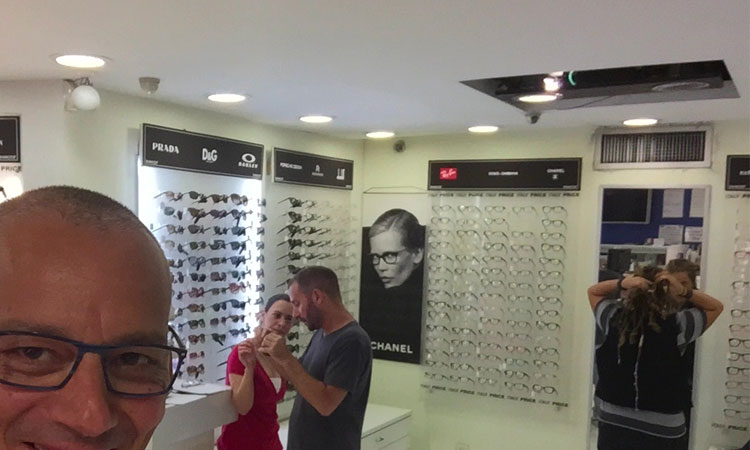 Our Optometrists will check your eyes and take care of your prescription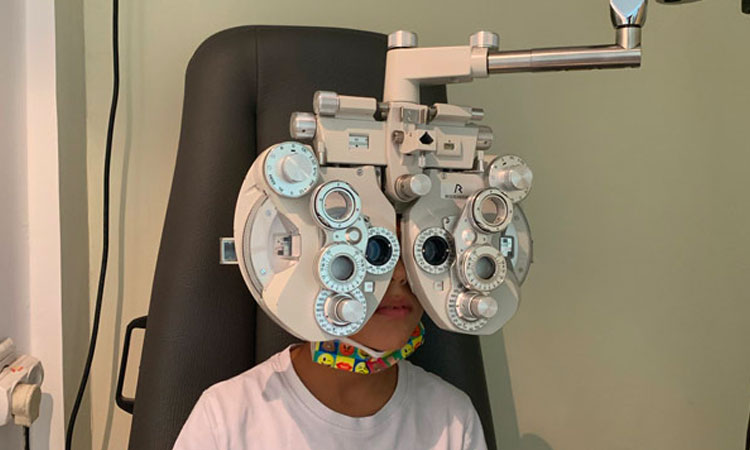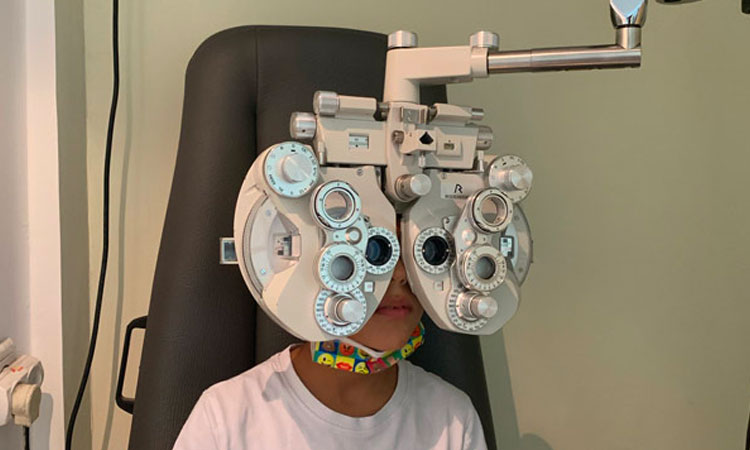 Our Lab is ready to make your glasses in no time.Get yours ready now!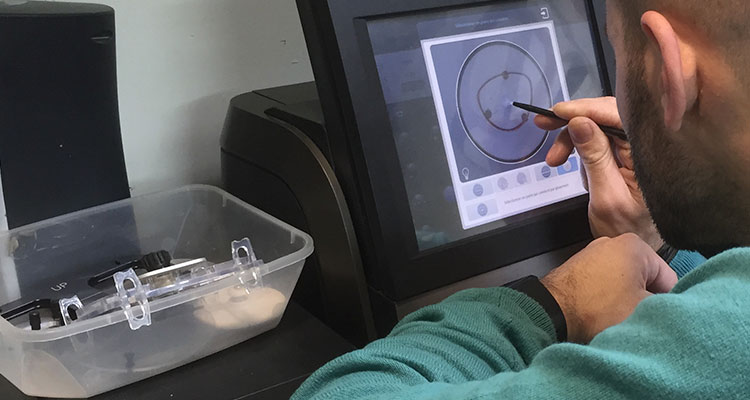 What about Sunglasses and Multifocal?
The lenses must be in stock so for prescription sunglasses, Multifocal's and high Cylinder waiting time is 1-7 days. Some even 14 days.
Shakoof Optic , Dizengof Center Floor (-1) Building A