Eyewear In Tel Aviv – Shakoof Optometrists
Glasses, especially high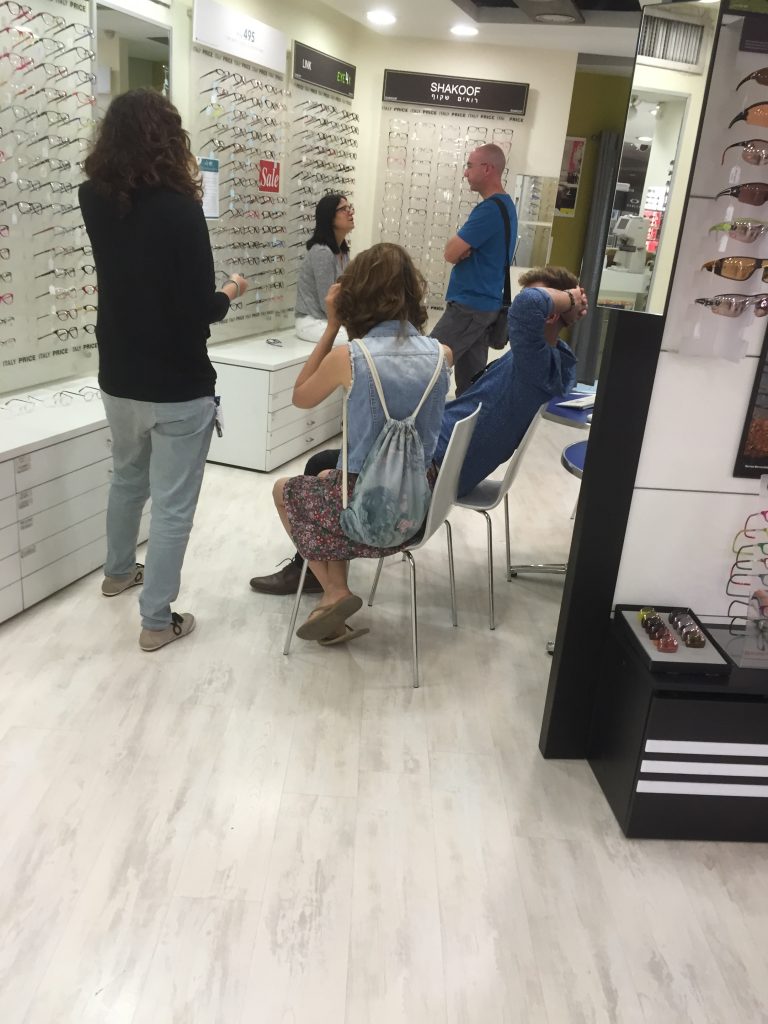 quality branded fashion glasses, are increasingly in demand despite advances in contact lenses and surgery.
Modern materials have allowed numerous types of plastic and metal frames to be developed. Flexibility, design, safety and strength have been enhanced in modern frames with the addition of numerous new and improved types of prescription lenses providing better vision.
70% of our glasses are ready in less then 1 hour – with our Modern and efficient Lab

Our large selection of frames range from inexpensive stylish options, to high end designer models made from state of the art materials. Our collections are constantly replaced and enhanced to ensure the latest styles and variety but classic frames remain a popular feature.
Many of our customers now have a number of different frames to match different articles of clothing, handbags and shoes. Our aim is to ensure you have a comprehensive choice.
Vision is complex and we only use well trained and experienced Optometrists to help. Our professional team have many years of experience and our repeat client base is a credit to their skills.
We have the added benefit of a Lab in our shop where our expert team can often provide prescription lenses the same day. Actually ..most of the Glasses are ready within One Hour.
Whatever your questions at Shakoof we will be happy to help you.
Shakoof Opticians Tel Aviv 03-6209131